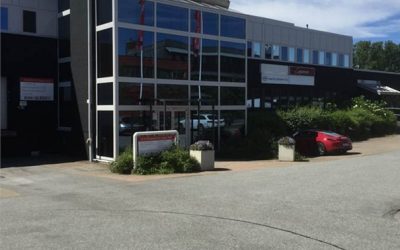 Relier – Real Estate Advisor har förmedlat nya lokaler för Omexom.
Relier – Real Estate Advisor har förmedlat nya lokaler för Omexom. Valet blev lokal om 384 kvm i Castellums fastighet Högsbo 17:6, på E A Rosengrens gata 29. Omexom hjälper energiproducenter, nätägare och utvecklare av infrastruktur att välja smarta lösningar i ett...
read more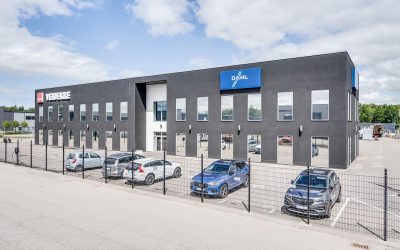 Försäljning av fastighetspaket Helsingborg
Fastighetspaket om 4 st fullt uthyrda kontors- och lagerfastigheter i Helsingborg, Morganiten 1, Zirkonen 1, Romben 4 och Konen 2 belägna på Väla södra och Ramlösa. Fastigheterna såldes genom bolagsöverlåtelse av 4 st bolag. Totala uthyrbara ytor på ca 10 000 kvm....
read more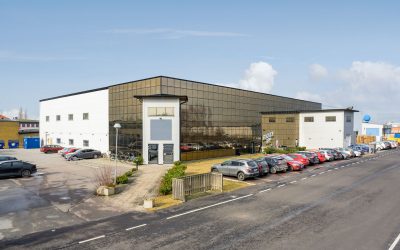 Central kontor- och industrifastighet i Lomma såld genom bolagsöverlåtelse.
Fastigheten Lomma 31:8 med adressen Poppelgatan 21 i Lomma har sålts genom överlåtelse av samtliga aktier i bolaget som innehar fastigheten med äganderätt. Fastigheten ligger på ett centralt industriläge nära bostadsområden, den nya Pågatågsstationen med tåg mot Malmö...
read more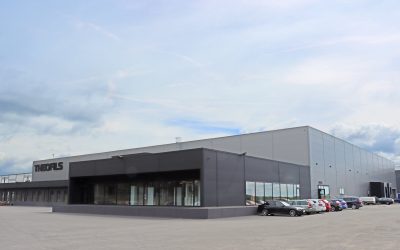 Hedenstorp 2:41 Jönköping
Fastigheten Hedenstorp 2:41 med adress Mogölsvägen 26, Jönköping har överlåtits via bolagsöverlåtelse. På fastigheten finns två nyligen uppförda, moderna lager- och logistikbyggnader med tillhörande kontor. Den uthyrbara arean uppgår till cirka 10 500 kvm...
Brokerage
Jönköping Hedenstorp 2:41
Area: 10 539 kvm
read more ENJOYMENT
Relier stands for openness, spontaneity and enjoyment. We value a feeling of security and belonging, in a humble environment where everyone is treated equally and with respect. FOCUS
We are a goal-oriented team that works enthusiastically and with a focus on achieving results. Our work with our clients is based on a clear framework of shared goals. COMPETENCE
Our extensive knowledge of the real estate sector gives us a unique competence to capitalise on the work we do. Our competence develops continually, in step with the ever-changing circumstances in which we work.
CORE VALUES
The employees of Relier have together formulated three core values — Enjoyment, Focus and Competence — to guide the day-to-day work and conduct of the company and its employees. With these core values, we strive to achieve a healthy, affirming and happy workplace through trust, enthusiasm, community, the ability to share our competences, and clear, shared objectives.
For Relier, it is a given that we should follow Swedish law in our day-to-day conduct towards employees, clients, and other parties who come into contact with us. To this end, Relier has developed codes of conduct that include anti-discrimination work, actions aimed at promoting the equal worth of all people, equal-opportunity efforts, procedures to combat money-laundering and financing of terrorism, and strategies whereby Relier can promote the UN's worldwide goals for sustainable development. All procedures and values must be adhered to by the company and its employees. Employees receive an introduction to these procedures during their first week on the job, and outside parties can also be given this information upon request.
The aforementioned values, efforts and procedures allow Relier to contribute to the real estate sector through greater equality of distribution, enrichment of competence through new working methods and approaches, and an equal right of everyone to share their experiences in and outside the field.
HISTORY OF RELIER
Relier Real Estate Advisor was founded in 2009 through a merger of three leading brokerage companies in Stockholm, Gothenburg and Malmö: EW Space, Release Fastigheter och Lokaler, and Fastmera. The merger was a tactical choice, aimed at reaching the next stage of growth, by creating an organisation that was both locally and regionally strong, and whose members could share their competence and experience in areas such as market rents, property values and clients. A decade later, it looks like this merger was a good match: Relier is now a well-established real estate company, whose founders are still owners and still active in company operations. Relier AB is owned by Relier Göteborg AB, with Christer Backman serving as Vice CEO, and by Relier Syd AB, with Magnus Silfver serving as CEO.
Relier is from a French word meaning "to join together", which is precisely what we strive to do on a day-to-day basis. We connect parties with each other, and contribute to creating workplaces and new work opportunities for new and well-established companies alike. We thus contribute to the development of the real estate sector, by connecting businesses seeking operating space with property owners' vacant premises, and we guide real estate investors towards the right property acquisitions, while also enabling the creation of new networks and relationships in the industry.
Awards
Since its inception in 2009, Relier and its employees have received multiple awards for joint and individual achievements.
RENTAL AGENT OF THE YEAR
At the Fastighetsgalan (Real Estate Gala) event, one of our rental agents, Richard Wihlborg at Relier Syd, was awarded the prestigious distinction of Agent of the Year for 2018 by Lokalguiden, against competition that included all rental agents in Sweden.
BEST COMMERCIAL RENTAL COMPANY IN SCANIA
In the years 2010–2015 — a total of six times in a row — Relier received the Real Estate Øresund Award for "Best commercial rental company in Scania". The jury consisted of representatives from the Øresund Institute, the City of Malmö, Malmö University, the Centre for Real Estate Management (Centrum för Fastighetsföretagande), and Fastighetsägarna Syd. The reasons given for each of the awards are presented below.
2015 – "Extensive network of contacts, and a sense for business"
2014 – "For effectively helping our clients navigate the commercial property market"
2013 – "Where we see empty premises, others see business opportunities and turn vacancies into silver"
2012 – "For professionally, straightforwardly, and with a presence on the market, providing assistance in the brokerage of commercial premises to property owners and businesses seeking premises"
2011 – "For having used its excellent knowledge to cement its position as a broker of office, retail, warehouse and industrial premises"
2010 – "For developing, in only a short time, from an operation restricted to Malmö into a widely known, cohesive organisation."
WORK FOR US
Relier is a company that places value on each person's individual qualities, skills and experience, because the more we collaborate and consult with one another, the stronger we become. We work hard to ensure a healthy working climate where focus, competence and enjoyment of our work are the core values. Relier strives to treat all people equally. At Relier, we have a mixed range of educational backgrounds and past work experiences, and a wide range of ages. Relier is an organisation with a flat structure and short decision-making processes. Our employees are able to participate in decision-making. We welcome those who are initiative-takers and can perform their assigned work duties under their own supervision, and we give employees the authority they need to be able to contribute throughout the work process.
People who work at Relier include real estate brokers, rental agents, real estate advisors, business and economics specialists, engineers, and specialists in the real estate sector.
Even if we do not have any open positions advertised, you can still send us an open application. Relier is a growing organisation, and we plan to add new positions soon.
Malmö/Helsingborg
Send an e-mail with your CV and a covering letter to [email protected]
Göteborg
Send an e-mail with your CV and a covering letter to [email protected]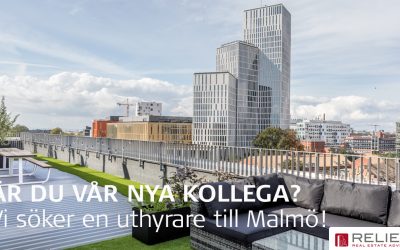 Bli en del av Reliers uthyrningsteam i Malmö!
Bli en del av Reliers uthyrningsteam i Malmö! Som uthyrare på Relier matchar du hyresgäster med fastighetsägares vakanta lokaler. Vi söker dig som är driven och relationsskapande, som kan se affärsmöjligheter på kort och lång sikt samt ta egna initiativ och trivs i...
read more